Currently Studying
Revelation
& Daniel
We are disciples of Jesus Christ, believers dedicated to the worship of God and seeking to respond to Him through biblical teaching, communion, prayer, and fellowship. If you are visiting us for the first time, please let us know how we can minister to you and let us know if you have any questions. If you visit us for Sunday church service, let us know so we have the opportunity to meet you. We also encourage you to check out our weekly Bible studies and ministries.

Pastor Landon Churchill
Dear Freedom Fellowship Family,

We thank God for the last couple months we have been able to have services online in order to continue worshipping together and growing in His Word. We want to approach this time circumspectly, knowing our interactions with each other will need to be reserved from the norm for the time being. Let us be joyful, yet considerate!

Our services are at 8:30am (is geared for our elderly/health cautious people in this covid/flu/sickness season. Social distancing and mask wearing are recommended) and 10am service. Will have online stream broadcast service to 10am, as well, via Facebook.

.
Unfortunately, at this time we are unable to offer nursery although our nursery area is open for parents to use with their kids, service will be on the TV. (Kids' Church for Kindergarten - 5th grade during 2nd service only)


We won't be serving coffee (so bring you own brew) or handing out bulletins.


We will have hand sanitizer available and will be wiping down surfaces regularly.


If you or any of your kids are unwell, we ask that you please stay home until you are feeling better.


Masks are welcome, but not required.


We will do our best to come together as a church family with joy, yet also use appropriate caution considering the times we are in. We got this, church!

If you are high risk, or in any way uncomfortable with joining this public gathering, please feel free to stay home and join us via live stream. We will all be together in spirit, even if we still have some physical separation!

Lastly, we are trusting the Lord in all things. Let us pray the Lord continues to use this season to perfect His church and win the lost!

God is good, and I look forward to seeing many of you soon, even if I have to wait a little longer for that hug!

In Service to King Jesus,
Pastor Landon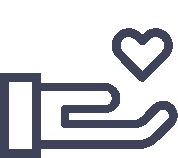 So let each one give as he purposes in his heart,
not grudgingly or of necessity; for God loves a cheerful giver.
Sign up for
Freedom fellowship
newsletter